Saint-Tropez, the JetSet capital!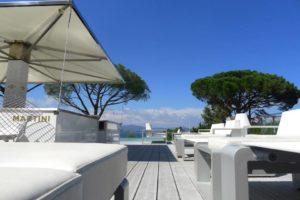 The famous city of Saint-Tropez attracts thousands of tourists every year. It provides a cultural and historical richness. With its pleasant little streets and beautiful beaches, everyone can rest and enjoy a real relaxing break. Moreover, many artists have been there. Among them, we can mention Guy de Maupassant, Paul Signac, Coco Chanel, Marcel Pagnol and many others.
In its famous harbour, we can admire the most beautiful yachts. The city of sailing enthusiasts also organizes a flagship event, bringing people from every part of the world: "the sails of Saint Tropez". In addition, the beautiful city of the Côte d'Azur encourages sharing moments with all the restaurants and terraces in which one can relax. Also, its beautiful coastline allows pleasant walks.
Relax at the KUBE Hotel, a delightful place in Saint Tropez
This magnificent contemporary hotel offers luxurious rooms which combine design and technology. Most rooms offer maximum comfort with a private garden and a balcony. With its minimalist and refined decoration, the KUBE hotel turns out to be the dreaming place to spend the holidays. In addition, its two infinity pools offer a breathtaking view of the bay of Saint-Tropez. The hotel has two restaurants to enjoy colorful dishes full of Mediterranean flavors. Finally, a fitness room is at the disposal of all those who wish to keep fit.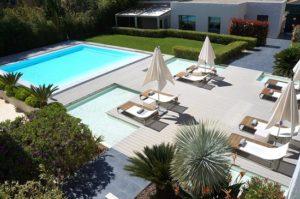 Enjoy the outdoor furniture of EGO Paris, custom-made for a refined style
EGO Paris takes place around the beautiful swimming pools of the hotel. The TANDEM collection, designed by Thomas Sauvage, offers a pleasant and relaxing space with its welcoming sunbathing chairs. Its remarkable design enabled EGO Paris to win the Reddot Design Best of the Best in 2008.
The KAMA collection of EGO Paris, design Benjamin Ferriol, suggests a wide array of personalization options as much for the sofas and armchairs as for the modular tables.
At the KUBE Hotel, the outdoor furniture of EGO Paris combine tradition and innovation "tradinovation", and make the outdoor a space of discovery and conviviality!