The two French Houses, EGO Paris and LELIÈVRE Paris unveil their timeless collaboration to adorn the KAMA outdoor furniture collection.
LELIÈVRE Paris, French quality and expertise
To discover the Lelièvre House is to walk into the temple of interior design, in the heart of French heritage, and to touch with your fingertips the very essence of the French art of living. Founded in Paris in 1914 by Henri Lelièvre, the eponymous company has built its reputation on velvet. Over the years, thanks to the same family passion for colors, materials and a taste for beauty, the Lelièvre House has become, in more than a century, one of the major players in interior design.
The editor and designer LELIÈVRE Paris takes over the outdoors, and presents its collection of outdoor fabrics. It is on this occasion that the collaboration between EGO Paris and LELIÈVRE Paris was born.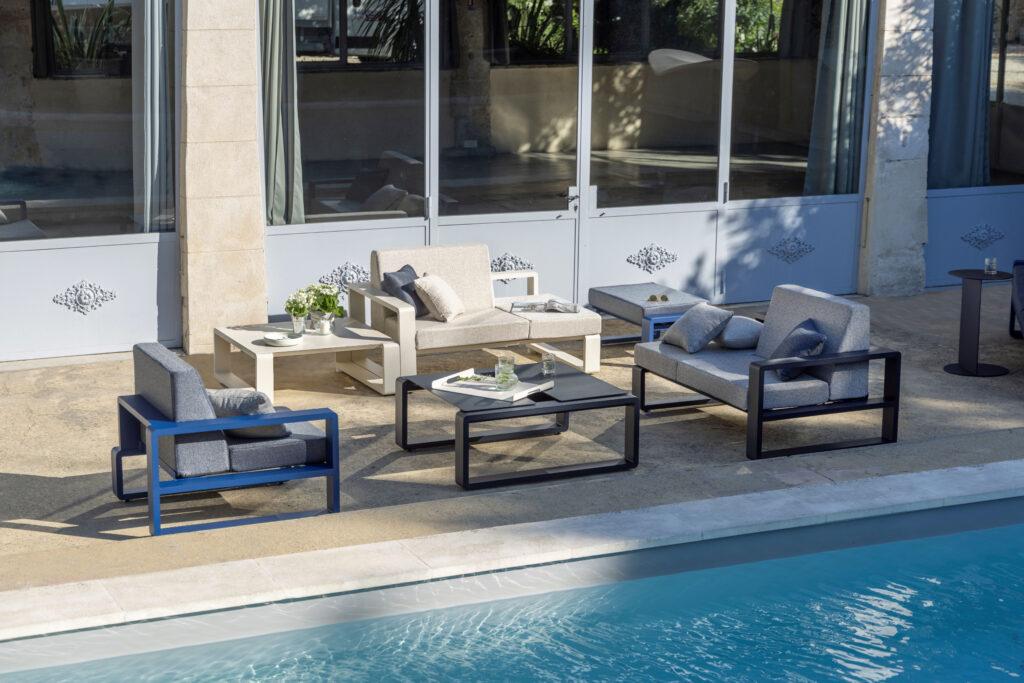 A collaboration "made in France"
This year, EGO Paris has collaborated with LELIÈVRE Paris to adorn the KAMA outdoor furniture collection. The SPLASH range of fabrics has been used to embellish sun loungers, armchairs and sofas in the KAMA range of aluminum furniture, with a "caviar" effect, covered with very fine mosaics to bring a refined touch to all exteriors.
Available in three finishes : Splash Nacre, Splash Granite, Splash Marine, these fabrics will be available on all outdoor furniture with cushions from the KAMA EGO Paris collection.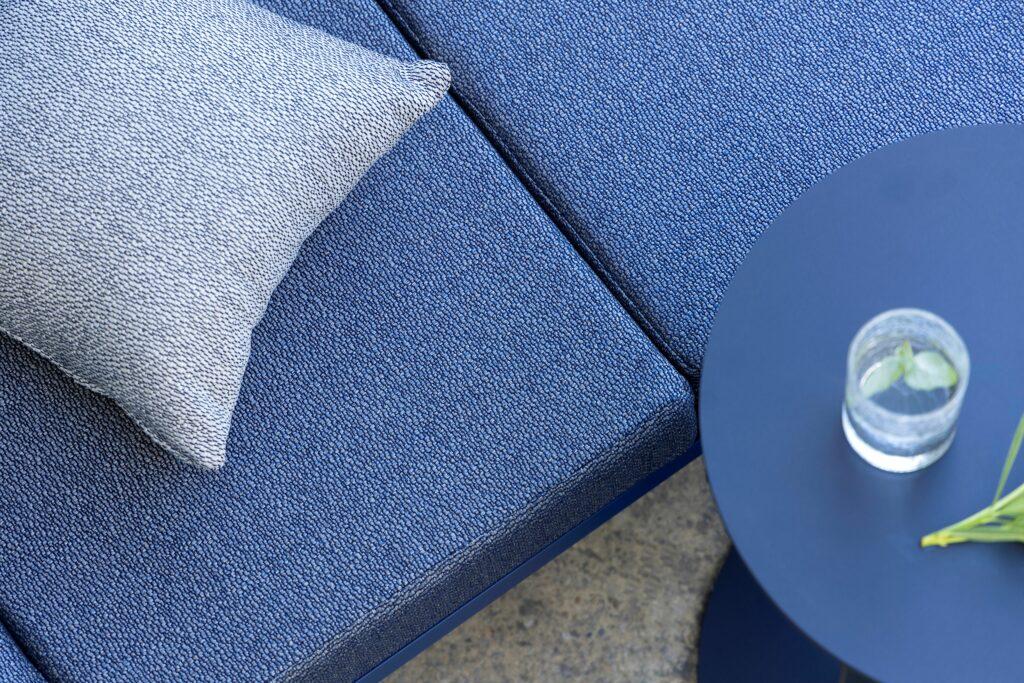 A human and responsible collaboration
Nicolas Sommereux, co-founder and CEO of EGO Paris tells us more about this capsule collection :
"Our values are common to those of the Lelièvre house. We are a family business whose workshops are based in the Lyon region and we defend short supply circuits. In this new collection of outdoor fabrics, we find all the French creativity and elegance with a rich and worked frame but without superfluous. While being very contemporary, this collection is timeless and therefore blends perfectly with the lines of our Kama collection. By playing on the different shades of blue that the range of fabrics offers us, we have offered a resolutely Mediterranean version."
Emmanuel Lelièvre, General Manager of Lelièvre Paris, shares his vision of this collaboration :
"Lelièvre Paris and EGO Paris share a number of values together. The first one is clearly the "Made In France". We share a more human and responsible approach to decoration. These values are also the basis of our manifesto which we defend at all levels. That's why, to accompany us in the launch of our latest collection of In/Outdoor fabrics, we favored a "local" partner who is also demanding in terms of quality, design and finishes."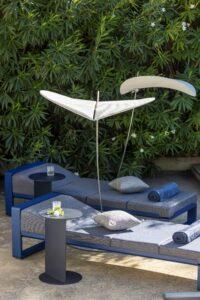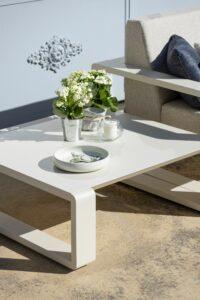 Lelièvre fabrics combined with exclusive lacquers, only available on the Kama collection.