The Olive House, a pure geometric elegance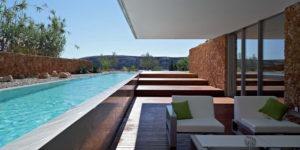 Radovan Sobat is the founder of Log Urbis Architecture Company founded in 1992. Born in Zagreb, the architect is graduated from the Faculty of Architecture of the same city. He is also a member of the Croatian Chamber of Architects. He made a partnership with Tea Horvat, graduated of the same university in 1994.
Together, they took part of many architectural and design competitions and won numerous awards. Among them, the Olive House wins the award of the most successful realization in the field of residential architecture by the Croatian association "Drago Galic". The house has also been chosen as "the best 2015" projects on Archilovers and as "project of the day" on Architizer.
Indeed, this contemporary house located on the island of Pag in Croatia highlights the creativity and the artistic talent of these two architects. With its minimalist style and its symmetrical lines, the Olive House has two beautiful outdoor terraces. In addition, the swimming pool brings a unique beauty with its graphic design.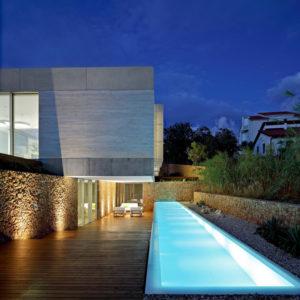 EGO Paris, design outdoor furniture, in perfect balance with the Olive House
The outdoor lounge furniture of the KAMA collection offers moment of pure conviviality with a range of modular seating enabling many configurations. The KAMA furniture brings a chic and cozy atmosphere with its warm and natural colors. It also gives a touch of warmth for leisure moments.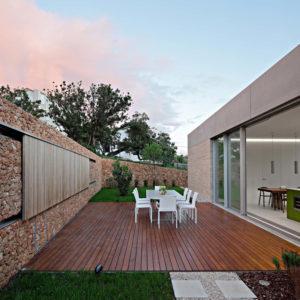 In addition, the terrace is magnified by the clean lines of the EXTRADOS outdoor design table. Sophisticated, it presents a customizable table runner. We can notice a perfect balance brought by the sweetness of the teak and the little spot of greenery which makes each meal more welcoming.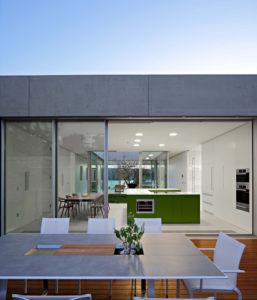 Once again, the design outdoor furniture EGO Paris stands out. The French brand brings genuine moment of sharing and conviviality outside.
log-urbis.hr
Photos : ©️Robert Leš