This year, EGO Paris has collaborated with the Italian editor Rubelli through a unique collaboration to adorn the outdoor furniture collection HIVE.
Rubelli, an emblematic know-how
The Italian editor Rubelli is emblematic of the know-how of Italian fabric editors. It is in its weaving workshops – the old Zanchi factory of the 19th century, located in the province of Como – that a large part of their fabrics is produced. This year, the editor has collaborated with the French company EGO Paris, manufacturer of high-end outdoor furniture, to adorn the HIVE collection.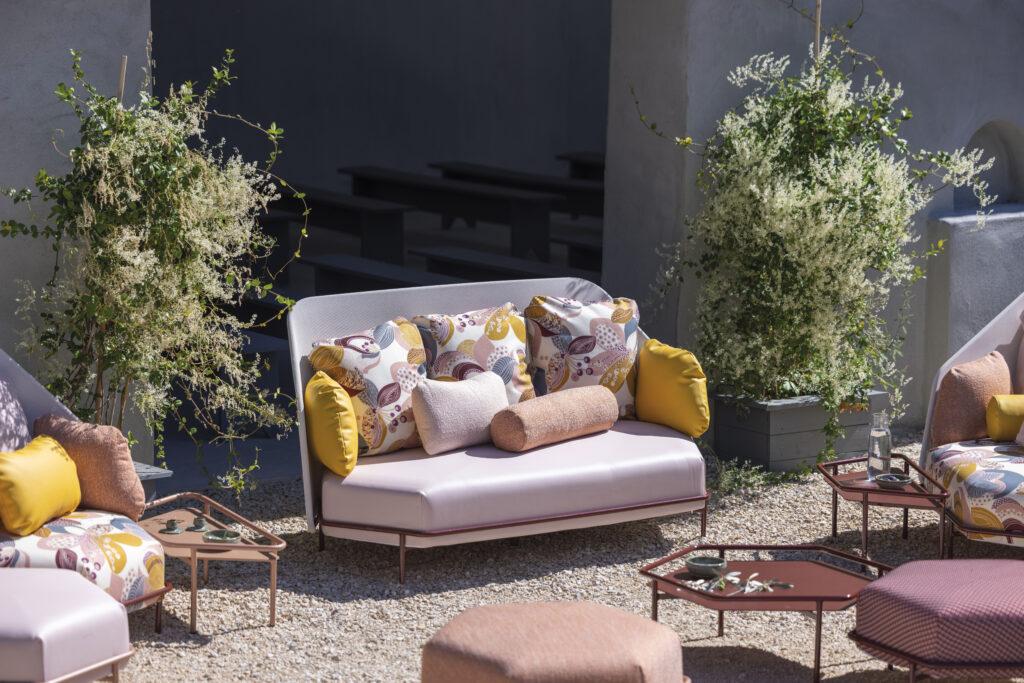 A soft and poetic collaboration
The HIVE EGO Paris x Rubelli collection is the result of a collaboration that combines the expertise of outdoor furniture with that of the editor of excellent fabrics. Hive EGO Paris x Rubelli Collection is designed to furnish the outdoors with poetry and softness. From the exuberant floral pattern, to the tartan inspired fabric, to the jacquard fabrics created with a technical combination of 5 threads, the range of coverings is carefully selected to adorn with harmony and elegance the hexagonal structures and accessories of the HIVE outdoor furniture collection.
4 Rubelli fabrics are available in the HIVE collection by EGO Paris :

A collaboration that makes sense
Nicolas Sommereux, co-founder and director of EGO Paris tells us more about this capsule collection :
"Since 2004, our family business based in the Lyon region, imagines and designs outdoor furniture in aluminum. Our know-how since the beginning is based on the expertise of this noble material of outdoor furniture. The collaboration with an Italian editor expert in the creation of fabrics such as Rubelli gives all its meaning. The result is a truly sustainable and contemporary collection with sophisticated lines and soft shades."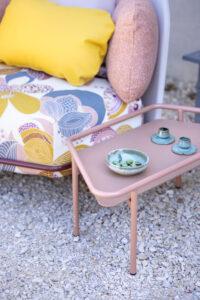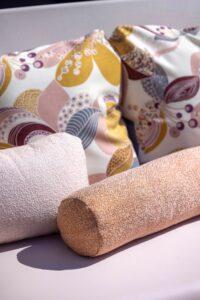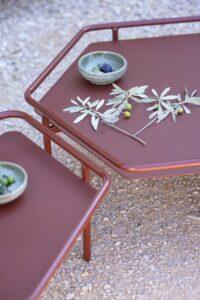 Rubelli fabrics combined with exclusive lacquers, only available on the Hive collection.