Light and shadow effects for a variable-geometry collection
EGO Paris approached the famous Parisian designers, the Studio 5.5, to design SUTRA. They are known for drawing their inspiration in the poetry of the everyday life and skilled to transcend the conventions. They have designed an intelligent and completely versatile outdoor lounge that, from an alphabet of 5 seating elements and a coffee table, allows everyone to imagine an infinite combination of layouts.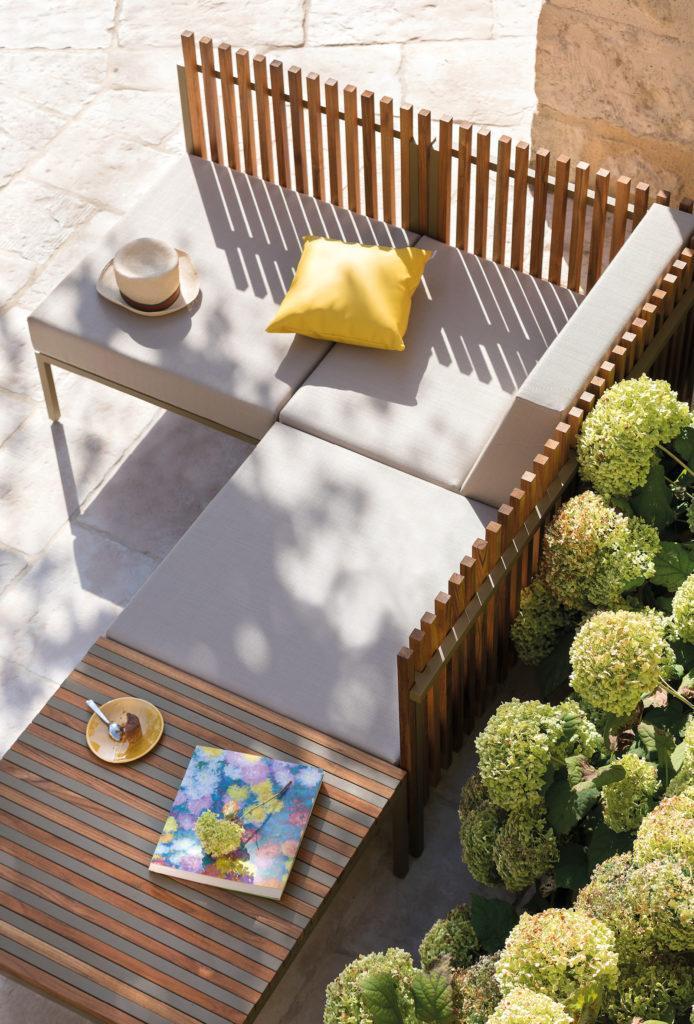 A wink to the beaches "ganivelles"
For the entire collection, the design studio 5.5 has been inspired by the "Ganivelles", these famous beach wood fences that protect the dunes along the beaches. The teak slats, sometimes vertical, mounted on an aluminium structure, sometimes horizontal for the coffee table, allow light to penetrate into the interstices in a very graphic light and shadow game.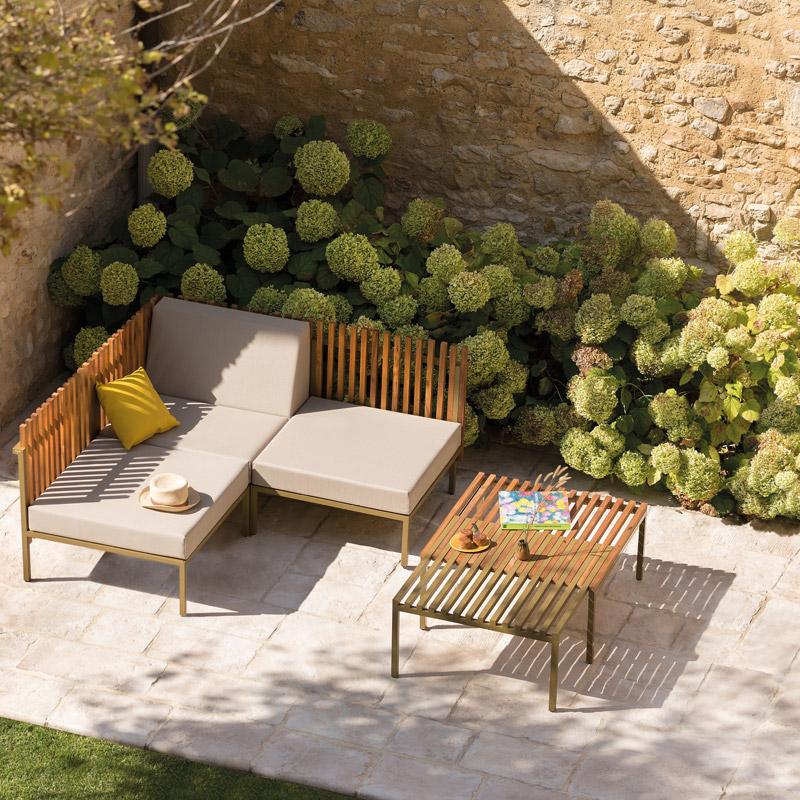 A real planning tool for the outdoor space design
The SUTRA collection is built around a coffee table and 5 seat elements: corner module, ottoman corner module, central module, ottoman central module, and ottoman module. They connect and multiply by simple interlocking and, combined with a subtle set of cushions, allow infinite configurations.
Alternatively, users can choose to arrange their modules in outdoors sofas, sun-loungers, multiple armchairs, meridian, relaxation island or in ottoman.
There are as many combinations as ways to sit, activities (exchanges, reading, nap etc.) or wishes.
This variable geometry is also illustrated through the coffee table. This can be stretched out or reduced simply by sliding one of the 2 interlocking parts, one is in teak and the other is in thermo-lacquered aluminium.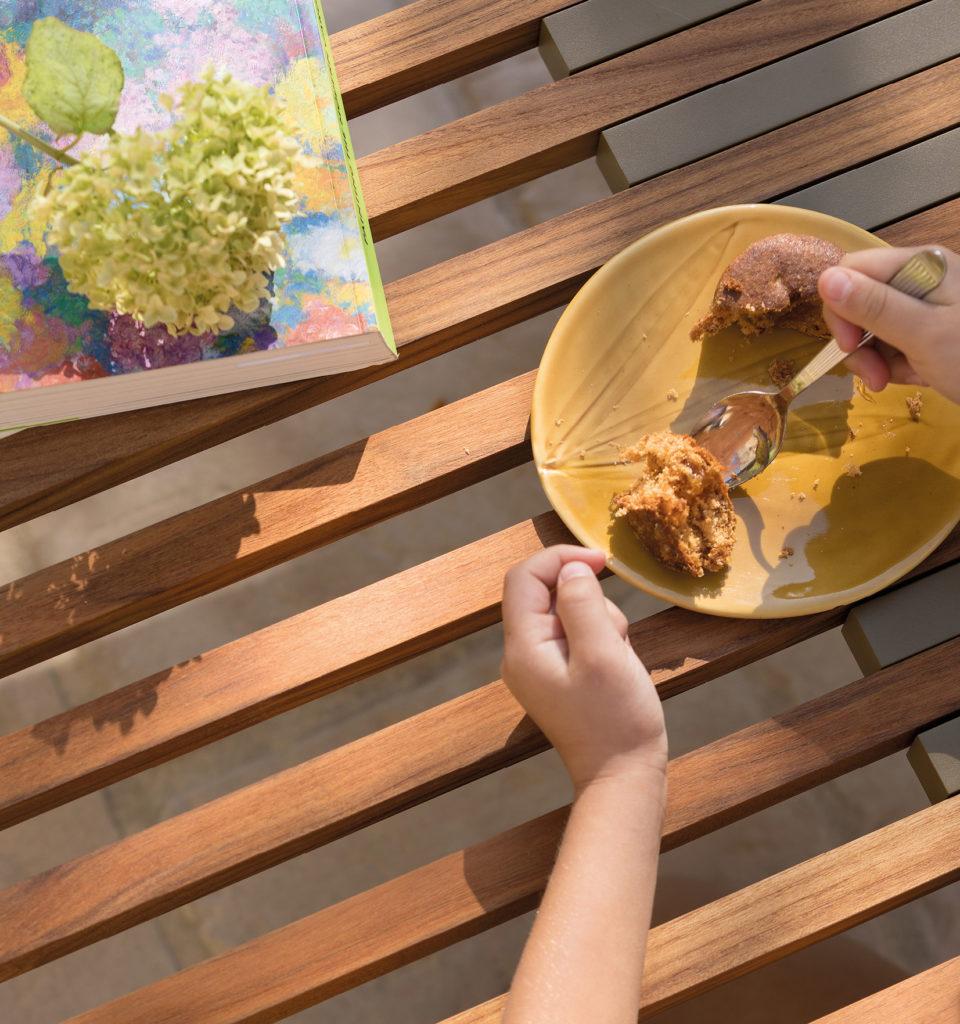 The material used for the structure of the modules signs the footprint of EGO Paris: the thermo-lacquered aluminium, available in shiny (semi-gloss) or matt finishes (fine-textured) in forties colours, and with a choice of 38 fabrics patterns.
Design : Studio 5.5
Photos : Arnaud Childeric / Studio Kalice.