What does colour mean to you ?
Nicolas Sommereux: I associate colours mainly with emotions. In decoration, I prefer warm colours that I alternate with white which brings light. I like greens which offer many nuances and which are easily associated with the natural colours of building materials: wood, metal, stone etc…
What is colour for EGO Paris?
N.S.: For EGO Paris, colour is the tool of personalization. We offer a wide range of colours while seeking harmony. We offer our clients three universes, the coloured ones with bright and committed colours, the natural ones with softer shades, close to nature and finally the neutral ones.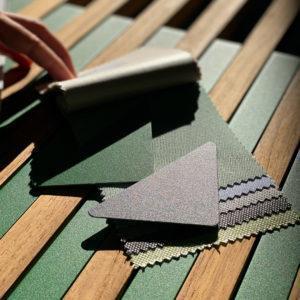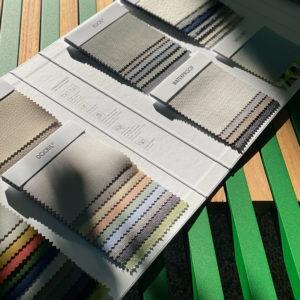 What does colour do for an outdoor brand?
N.S.: Unlike indoor, consumers are looking for more colourful products for the outdoors. We invest our garden in spring when nature puts on its most beautiful colours and we want to be cheerful and fresh. The choice of colours, whether for a set or in small touches, is therefore often more daring than indoors.
What colours work best?
N.S.: Beige, brown, ochre, terracotta are colours that work well because they blend perfectly with the plant and mineral. On the poolside or on the seaside, blue remains a must. Overall, consumers are more daring and more willing to play with colours. The hegemony of monochrome and more generally of neutral colours seems to have been blurred by these two difficult years we have just gone through.
What are the most successful colourful pieces / products?
N.S.: All pieces lend themselves easily to colour, however, smaller pieces and accessories are more likely to be brightly coloured. They bring a touch of cheerfulness and originality to a composition, like a flower in a garden. It can be an armchair, an ottoman or a small side table in a lounge set or a sunshade on a sunbathing area that brings fantasy in an elegant composition.